About Shop Airlines
Connect the world and make it smaller with the power of Internet and eCommerce.
Shop Airlines, the allied partner of eBay since 2007, officially introduces eBay items to Japan through our website.
Our website Sekaimon (www.sekaimon.com).

We present here some of the answers to the questions you might have about us.
Shop Airlines has been in
this industry since 2007.

Shop Airlines is
the biggest buyer on eBay.

Shop Airlines has purchased
2.5 million items and still counting.
Our Offices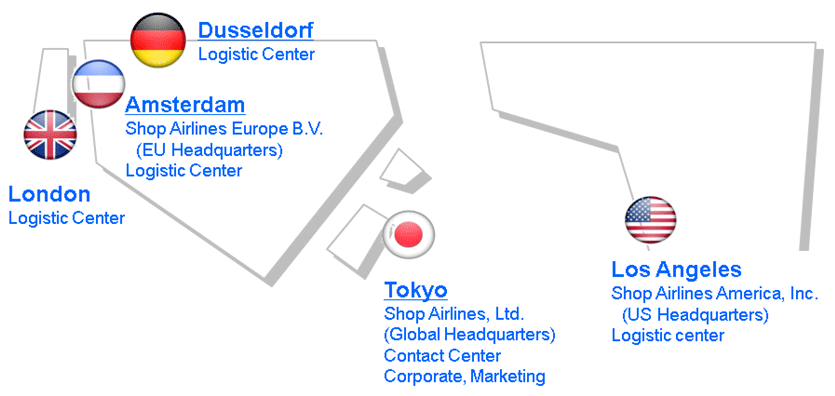 Our U.S. Warehouse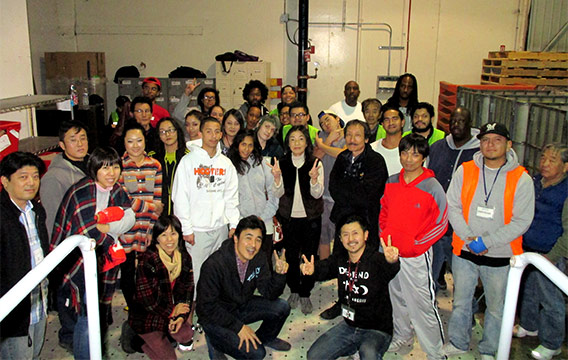 Responsibility
eBay Seller

Shopairlines
Warehouse

Our Buyers
in JAPAN
eBay Sellers Responsibility
※
Shopairlines Responsibility
※
※if the item is broken / if the item does not match discription / if the item is not delivered
What kind of company is Shop Airlines?

We are a Japanese company striving to make the world smaller through the Internet and e-Commerce. We officially introduce items from eBay through our own website. We receive items from the sellers at our local warehouses around the world. Upon receiving each item we personally inspect it and forward it to Japan. Our website Sekaimon (www.sekaimon.com).
What does an "Allied partner of eBay" mean?

It means we have the right to introduce and sell items on eBay through our website.
Why does Shop Airlines get such a large amount of feedback?

We purchase hundreds of items a day for our customers in Japan. This results in our receiving a large quantity of feedback from our sellers.
Why does Shop Airlines ask that the item number be written on the package?

We need the item number on the package so we know which item it is just by looking at the package. We get so many packages daily that this is very important for us and helps us in processing.
Where should sellers ship their items to?

The sellers we deal with only need to ship their items to our local warehouses. After we receive the items, we ship them to Japan using our own logistics.
Does Shop Airlines open buyer protection cases concerning items sent to Japan?

We do not open cases for items sent to Japan unless the item we have received is damaged or is different from the item description.
What happens if the item arrives in Japan and a customer makes a claim for the item?

Shop Airlines will make the refund to the customer and does not require a refund from the sellers as long as they have shipped us the correctly described items.
What are Shop Airlines Japanese customers like?

A lot of our customers find the items on eBay very enchanting and fascinating and use our website because it is the only way for them to get items on eBay.
Why do they have multiple user IDs?

We have multiple accounts in order for us to process the orders placed by our customers and the payments to the sellers as smoothly as we can.
Company Info
Name of the Company

US

Shop Airlines America, Inc.

EU

Shop Airlines Europe B.V.SAL. shop airlines
Headquarters

US

2501 Santa Fe Avenue Redondo Beach, CA 90278 United States of America

EU

Evert van de Beekstraat 104, The Base B, 1118CN Schiphol, the Netherlands
Date of Establishment

US

Aug 8, 2007

EU

May 5, 2011
Copyright © Shop Airlines, Ltd. All rights reserved.